601363_274401629338379_61906184_n
17352446_1148998021878731_7342599188445355871_n
601363_274401629338379_61906184_n
601363_274401629338379_61906184_n
17352446_1148998021878731_7342599188445355871_n
601363_274401629338379_61906184_n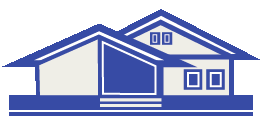 The original Madderty village hall was built in 1920 and in 2010 we were very proud to open our new village hall facility. The video below tells the story about the history of the village and the original hall:

The hall is managed by Madderty Community Association (MCA) - a charity run by a group of volunteers. We have various sub committee groups operating including our Paths Group which aims to XXX

With incredible views across the Strathearn countryside, Madderty Village Hall is ideal for any event including birthday parties, weddings, clubs, sporting and community events. Available for hire seven days a week, the hall includes a large main hall, two smaller meetings rooms, private parking and beautiful landscaped gardens suitable for events requiring outdoor space and/or a Marquee. To find out more about Madderty Hall, please visit our what's on page or get in touch to find out more about hiring the hall for your own event.We look forward to welcoming our community and visitors soon.

Our current trustees and committee members list can be found here. We would be delighted to
welcome any new volunteers, committee members or trustees. If you have any free time or
ideas and would like to be involved, then please get in touch via email.

The full MEMORANDUM & ARTICLES of ASSOCIATION of Madderty Community
Association can be downloaded from this link:
Madderty Community Association is a Scottish Guarantee Company (Company No. SC341623)
Recognised as a Scottish Company under Scottish Charity No. SC014071
Registered Office: Madderty Hall, St. David's, Madderty, Crieff, PH7 3PJ
Madderty Community Association wishes to thank all those who contributed to the funding of the hall including:
Community Energy Scotland - CARES
Gannochy Trust
Gordon Fraser Charitable Trust
Hay Maclagan Trust
Hugh Fraser Foundation
Perth and Kinross Council
Rural Development Fund
Tay Charitable Trust
​
A big thank you must also go to the people of Madderty and surrounding areas who not only raised funds for this project but also provided the support and encouragement for it to proceed.