601363_274401629338379_61906184_n
17352446_1148998021878731_7342599188445355871_n
601363_274401629338379_61906184_n
601363_274401629338379_61906184_n
17352446_1148998021878731_7342599188445355871_n
601363_274401629338379_61906184_n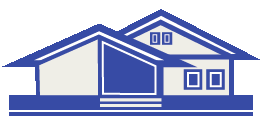 The Madderty Community Association committee is a group of volunteers
dedicated to supporting and improving our local community.
If you would like to find out more about our committee or join,
please get in touch with Donna at
​
More information will follow from our committee shortly.
​
​
Madderty Community Association wishes to thank all those who contributed to the funding of the hall including:
Community Energy Scotland - CARES
Gannochy Trust
Gordon Fraser Charitable Trust
Hay Maclagan Trust
Hugh Fraser Foundation
Perth and Kinross Council
Rural Development Fund
Tay Charitable Trust
​
​A big thank you must also go to the people of Madderty and surrounding areas who not only raised funds for this project but also provided the support and encouragement for it to proceed.