601363_274401629338379_61906184_n
17352446_1148998021878731_7342599188445355871_n
601363_274401629338379_61906184_n
601363_274401629338379_61906184_n
17352446_1148998021878731_7342599188445355871_n
601363_274401629338379_61906184_n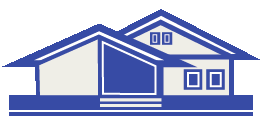 Madderty Hall is the perfect venue for private functions, local kids clubs, weddings, birthday parties, family celebrations and conferences. Located 12 miles from Perth and around 1hour from either Glasgow or Edinburgh the hall is within easy reach of all major road networks as well as the national rail network. With a choice of 2 meeting rooms or the main hall for larger events, Madderty offers a flexible alternative to hotels and similar meeting venues and has spacious landscaped gardens with stunning views suitable for outdoor events and a marquee if required.


• Tables: Round, square and rectangular options available
• Upholstered chairs
• Play equipment in grounds for children
• Modular stage
• Use of fully equipped kitchen including white crockery, wine & champagne glasses
• Internet Wi-Fi access
• Projectors (meeting rooms 1 and 2)
• White tablecloths (available to hire)
• PA System
• Disabled access and toilet facilities
• Baby changing facilities
Main Hall
The main hall has uninterrupted views over the beautiful Strathearn countryside and can
comfortably accommodate up to 140 people carousel style.
Meeting room 1
Our private meeting room can accommodate 12 -14 boardroom style and 24 for a theatre style layout.
Meeting room 2 / Dining area
Can be used as an add on to the main hall or individually using the sound-proof screen and doors.
When used for private meetings this area accommodates 12-14 boardroom style and 24 theatre style
If you would like any more information about the hall, arrange a viewing or book for an event please email Donna on donna.madderty@gmail.com or phone 01764 683833